Our aim is to create a world where lipreading classes are available to anyone who needs them.

Hearing loss is the most isolating disability. As Jack Ashley famously said "Deafness separates humans from humankind."

Fight for local lipreading

"We believe that everyone with hearing loss should have access to a local lipreading class …"

Read More


Who are lipreading classes for?
Classes are for anyone who struggles to hear. They are often – and more accurately – called 'Lipreading and Managing Hearing Loss' classes.

ATLA (the Association of Teachers of Lipreading to Adults) is the only organisation in the UK dedicated to teaching this valuable skill. All ATLA members are qualified lipreading tutors. Find out how ATLA is organised in About Us.

Find a class

ATLA has qualified members throughout the UK who run sessions so that people who struggle to hear can stay in work, and all, whether working or retired, can continue to enjoy the company of family and friends.  Visit our Find Lipreading Classes section to find a class near you.

What your class will cover
In class you will meet others who have similar problems. You will
learn more about how to get the best from today's hi tech hearing aids
get information on organisations that can help you
join in discussions on types of hearing loss and ways of coping
learn tactics to use in difficult situations
learn to lipread many different speakers. Everyone speaks differently – this is why we recommend attending classes
get support from other class members – and much more.
But above all, you will improve the lipreading skills you already have – even if you are not aware of them. This will boost your confidence and allow you to take charge of your own hearing loss. Find out more in About Lipreading.
Watch the video

Warning: video contains some loud background noise and distorted speech to show the problems people with hearing loss face. To enable subtitles click the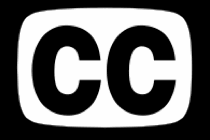 symbol.
Watch the video of lipreading students saying what makes life easier for them. These are the sort of tips you learn in classes. Go to our Find Lipreading Classes section to find a class near you.
If your hearing loss is affecting your work or your social life, read the Managing Hearing Loss section – there is sure to be something of use.
Learn to be a tutor
We are short of lipreading tutors in many areas, so we welcome anyone who would like to retrain as a teacher. There is information about all the teacher training courses in the Become a Lipreading Teacher section. Many, but not all of us, have a hearing loss ourselves.
Raising awareness
We need
to raise awareness about the value of lipreading classes in a world where hearing loss is on the increase
more teacher training courses
a nationwide policy on funding of classes, so that their cost ceases to be a postcode lottery
to campaign for more and cheaper classes.
We welcome comments, suggestions and support from all, but in particular other professionals working in similar fields.
Subtitles can be switched on at the bottom of the screen.
This video, filmed in Hampshire lipreading classes, shows how services could be made more deaf aware. It also promotes the value of lipreading classes.
Please enjoy our website.