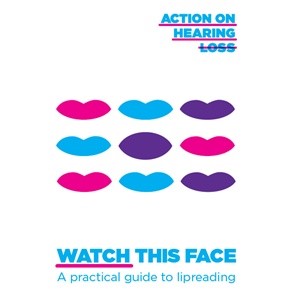 Description
This book (produced by ATLA and Action on Hearing Loss) is for people who are deaf or hard of hearing and want to learn to 'see the sound of speech.' It contains
photographs of lipshapes to learn and remember
practice exercises
common pitfalls and problem areas – and how to avoid them
help and reassurance
It can be used alone, with a friend or as a back-up to lipreading classes.
New edition now in stock!
Price
The price of this item is £8 per copy, of which £2 goes to the ATLA bursary fund to support teachers in training. Postage of £2.99 per order is added at checkout.
Terms & Conditions
Please allow up to 21 days for delivery, though most items will be processed sooner.
A flat rate of £2.99 is used for p&p for orders in the UK only. If you are from outside the UK please email shop@atlalipreading.org.uk for an adjusted rate
In the event of any complaint please contact info@atlalipreading.org.uk
Contact the Shop
For any queries please contact shop@atlalipreading.org.uk