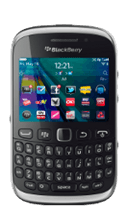 Do you struggle to hear on the phone? It's a big problem for people with a hearing loss. Obviously you can't lipread on the phone – but you can make it easier to hear, or you can use alternatives.
Did you know that iPhones and Blackberries have a built in loop for use with your hearing aid? You have to switch it on. For iPhone, go to Settings>General>Accessibility>Hearing aids> switch on. For other models, check your phone.

If you are using hearing aids, you are listening with a microphone on top of your ear. Try moving the phone around until you get the best sound.
---
Next Generation Text (NGT)
allows you to use any phone and receive what has been said in text on any connected device
If you have
a PC,
laptop,
tablet or
smartphone
you can download the free app called NGT lite to connect to this service:
Speak, and receive the reply in text
Type, and receive the reply in text
Type, and received the reply by voice
For more information go to ngts.org.uk
Emergency calls
You can register your mobile phone to make text 999 calls.
To register for 999 SMS text messages you must:
Send the word 'register' in an SMS message to 999
You will then receive SMS messages about the service
When you have read these SMS messages reply by sending 'yes' in an SMS message to 999
You will receive a SMS message telling you that your mobile phone is registered or if there is a problem with your registration